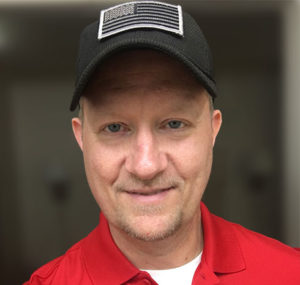 Meet David Williams – Founder
David Williams has served as a federal agent with the U.S. Department of the Treasury since 2005 and is certified as a firearms instructor and a use of force instructor. He regularly instructs other agents in firearms training, defensive tactics, team tactics, and active shooter/threat response. He is qualified as a distinguished expert pistol shooter. As a certified NRA Pistol Instructor, he regularly instructs the public in the basic, intermediate and advanced principles of pistol shooting. He is certified by the Texas Department of Public Safety as a License to Carry Instructor. David has a passion to teach fellow Texans how to safely exercise their constitutional right to defend themselves and obtain their license to carry permit.
Our Mission
We believe carrying a firearm is a right that every healthy, law abiding citizen has – as is our 2nd amendment rights. Our mission with STR8-SHOT Online Certification is to properly train every individual in the great state of Texas to learn how to handle a gun with the law. Safety is our #1 concern. We aspire to educate and prepare anyone who wishes to utilize their rights to a firearm by using our services here. We believe many will appreciate the convenience of our system and come from this fully educated and prepared.
Get Certified Online
We are the premiere Texas online LTC program. Choose the 4-module online course and get certified to carry. 
Stay Up To Date!
Never miss out on an update to any of our site features, including product launches, resource articles, amendments to our online course and more. Sign up by clicking the button below to always stay ahead of the curve and be notified immediately whenever something new occurs. Since we are the premiere online LTC course, we recommend that you receive our notifications.