Online LTC Certification: Now Available
Your Premier Texas Online Handgun LTC Course
Only $49.99
Welcome to the premier landing site for acquiring your Texas handgun license-to-carry certificate completely online. This course will enable you to earn your Texas LTC certificate from the comfort of your own home, and then complete the shooting portion at a nearby gun range. We offer a variety of package options that can get you a complete LTC experience and license you to carry your handgun in the state of Texas quickly and easily. This Texas Online LTC course is provided by a fully certified DPS instructor – David Williams. He will be guiding you through the required 4-hour course and exam. 
You can complete the entire 4 hour mandatory course and exam from the comfort of your own home. Progress at your own speed and receive your certificate to bring to a local gun range to complete your certification. 
Your user account grants you access to parts of this website that are not accessible to the public. View bonuses and extras or connect with us for any questions and support. We are here for you!
No more sitting in a cramped and uncomfortable classroom just to get your LTC. Now, with the convenience of the internet, you simply need to point and click! Our online LTC is fully government approved and qualifies you to carry your handgun anywhere in the great state of Texas!
Complete Online Certification
STR8-SHOT provides the complete 4-hour government required course that is necessary to progress further towards completing your certification. We also include packages that can get you the complete experience from the course to booking an in-person shooting test with a DPS certified instructor.
In-Depth Safety Training
Our online course is easy to follow with every safety measure covered. For instance, do you ever wonder where your rights start and begin? Can you take your firearm with you anywhere? Learn about the public signs and what the law has to say about following directions laid out in every public place. We cover it all in our comprehensive course.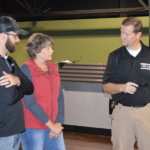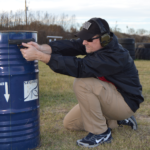 Visit A Local Gun Range
We offer an incredible deal for anyone wanting to package this online LTC course with an in person demonstration & shooting exam. What if you're not in the local area? No problem! We are partnering up with DPS instructors all over Texas so you can complete this course and go to a gun range that's closest to you. Convenience, like safety, is important to us. 
Become Certified From The Comfort Of Your Home
We are confident you will LOVE our online LTC certification course! Sign up TODAY for a FREE Test Drive and see for yourself!